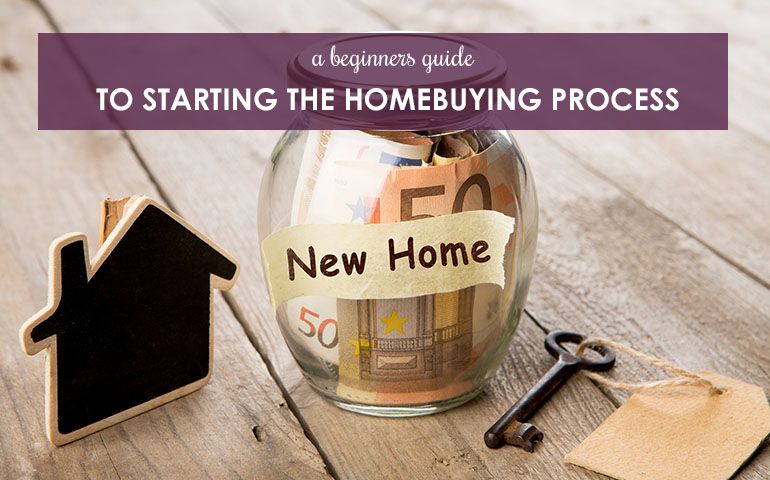 A Beginner's Guide to Starting the Home Buying Process
Does the upcoming spring weather have you thinking about buying your first home? If so, you're not alone. Most homebuyers consider the spring a great time to purchase a home. While colder temperatures are wrapping up, there is no better time than now to take a look at your finances and see if you are ready to take the next steps in the homebuying process.
Take A Look At Your Finances
When starting to look for a home, your first step should be to sit down and make sure you are in the right financial position to purchase a house. You will want to take into account a down payment, moving costs, and any additional fees. Ideally, a down payment on a mortgage should be 20% of the home's price to avoid added fees, but if you don't have that much of a down payment, don't worry. A mortgage down payment can be as low as 10%, 5%, or even 0% for certain types of mortgages. Talk to your real estate agent about first-time homeowner loans!
Getting pre-approved is the next step in the home buying process. Even if you've crunched the numbers yourself, it pays to meet with your lender, lay out all your finances and determine what you can really afford. This will save you time, energy and potential disappointment if you find out you're home-shopping at too high of a price point before you make your offer. Instead of agonizing over the state of your finances, you'll have peace of mind knowing you're already approved. Put that energy toward worrying about how friendly the neighbors seem, or deciding whether or not you need that extra bedroom or updated kitchen!
Want a trusty home-buying guide by your side? Most first-timers will want a great real estate agent—specifically a buyer's agent, who will help them find the right houses, negotiate a great real estate deal, and explain all of the nuances of home buying along the way. Looking for a real estate agent? Lucky for you, you have come to the right place. Berkshire Hathaway Homeservices Stouffer Realty Services has the best agents in North East Ohio.
Start Looking at Houses
Once you have gotten pre-approved and found your real estate agent, start touring homes in your price range. It might be helpful to take notes on all the homes you visit. You will see a lot of houses! It can be hard to remember everything about them, so you might want to take pictures or video to help you remember each home.
Make an Offer and Close
After your offer is accepted, you will then have a closing deal with your real estate agent. At closing, you will sign all of the paperwork required to complete the purchase, including your loan documents. It typically takes a couple of days for your loan to be funded after the paperwork is returned to the lender. Once the check is delivered to the seller, you are ready to move into your new home!
Done with closing? Got your loan? Congratulations, you've officially graduated from a home buyer to a homeowner! See, the long-term process of buying a first home wasn't so scary after all, right? Now it's time to kick back and enjoy the many benefits of becoming a homeowner.