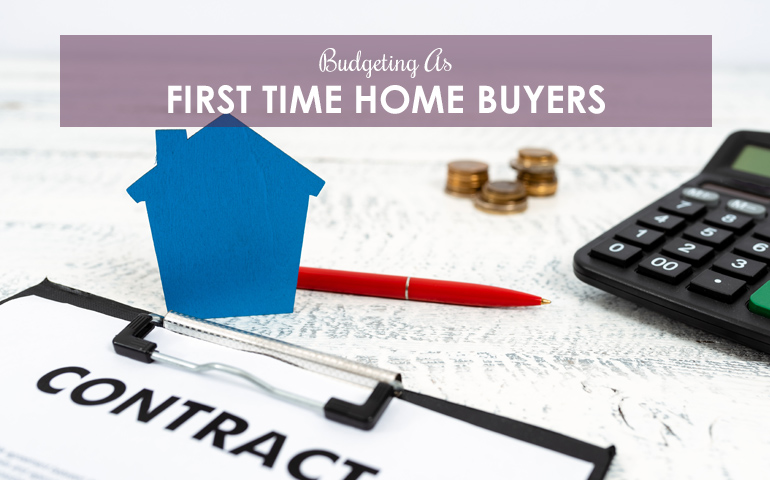 Budgeting As First Time Home Buyers
Buying your first home is a very exciting time, but many first-time homebuyers are unaware of the added expenses come closing time. If you are planning on purchasing your first home soon, make sure you do the necessary budgeting to avoid any surprises at the closing table.
Closing Costs
In addition to your down payment, you will also have closing costs to factor in when you are purchasing your home. Closing costs are typically 2-5% of your home's cost, so you will need to budget for that. Your real estate agent can help provide you with guidance on what these costs will be!
Moving Expenses
Moving means purchasing boxes, a moving truck, and maybe even some professional help from movers. These costs can add up fast! When you are creating a budget for your move, it's best to account for $500-8,000 in moving costs depending on how far you are moving from your current space. These are necessary costs that can add up fast!
Property Taxes
If you have been renting, property taxes will be a new expense you will have to budget for when you move. Property taxes are based on the area you live in and will be disclosed before you purchase your new home. You can usually choose whether to divide this amount by 12 and include it in your monthly mortgage payment, or you can opt to pay it on your own as a separate bill. Either way, you need to be prepared for this additional first time home buyer expense.
Utilities
If you have been renting utilities might not be a new expense for you, but they might be a higher cost when you move into a house. The more rooms you have, the higher you can expect your utilities to be each month.
Homeowners Insurance
If you have a mortgage for your home, you'll be required to have homeowners insurance. Even if you pay cash for your home, it's a good idea to have homeowners insurance for your new space. Homeowners insurance will be a monthly fee added to your expenses, but it will cover things like lost or damaged items in case of a home emergency.
Tools
Becoming a homeowner means that you will not be able to rely on maintenance for repairs and lawn care. This might be an added expense when purchasing your home if you do not already have these tools. Some of the basics include a lawnmower, leaf blower, and edging tool for your yard and then a basic tool kit for your home. If you are a newlywed couple, these are all great gifts to add to your registry!
Buying your first home is an exciting time in your life! Before you make the big move, make sure you are adequately prepared for the costs of purchasing a home by starting to budget for your household expenses well in advance.