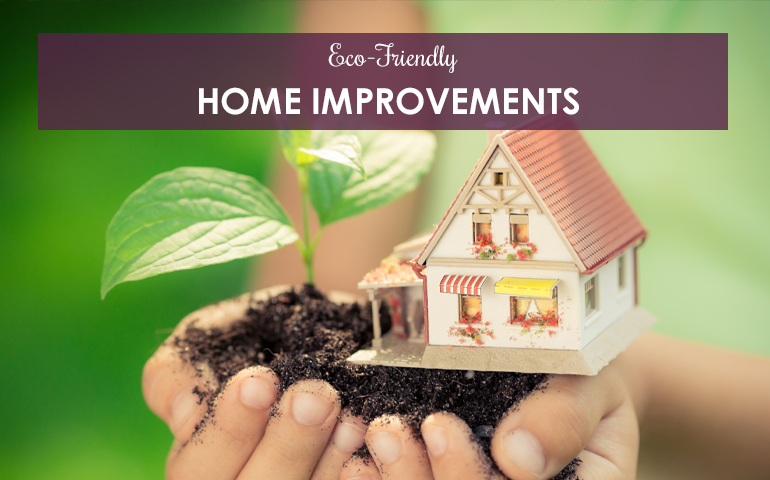 Eco-Friendly Home Improvements
With Earth Day right around the corner, you may be considering taking on a new project to help the environment around you. But, did you realize that your Earth Day efforts could also be beneficial for you and your home? Well, now is the perfect time to improve your home in an eco-friendly way. Check out these five ways to make your home environmentally savvy.
Switch to LED
Maybe you've upgraded a few of your lighting fixtures already, but making a whole-house switch to energy-efficient lighting is definitely good for both you and the environment. The purchase price of LEDs may be a bit higher than traditional bulbs, but they are long-lasting and use far less energy than other options.
Donate your Unwanted Items
Spring cleaning? Instead of throwing out all of your unwanted clothing, furniture and home goods, take them to your local thrift or consignment store. Not only are you clearing out your space from clutter, but you're also helping someone else in need of those items. Have an item you're not ready to part with yet? Look up DIY projects online to repurpose it. Throwing items in the trash may sound like an easy solution, but it is actually quite harmful to the environment.
Insulation
While you may not instantly see the beautiful impact that extra insulation can have on your home, you may instantly feel it. Poorly insulated homes allow energy to escape, which makes for higher heating and cooling costs. Adding extra insulation could give your home a new feel—for less!
Upgrade your Appliances
Appliances like your refrigerator, dishwasher and microwave account for a considerable amount of energy use in your home. Upgrading to more energy efficient options is good for your utility costs and for the environment. Look out for the Energy Star logo on your appliances or when you're shopping, that will tell you everything you need to know. Energy Star products are known to use less energy which saves you cash in the long run.
Reface Instead of Replace
The best way to spruce up your space is to DIY some parts of your home that need a little love. For example, your cabinets may need a little extra TLC. You can reface them and repaint the doors to give them a whole new look. Replacing cabinets or other aspects of your home can be expensive and cause a headache. Easy touch-ups are cheap and painless!
In the end, choosing to renovate your home in an eco-friendly manner not only helps the environment but allows you to do so while giving back to your community while saving some serious money. Be sure to look back at the five projects when you need some extra help.