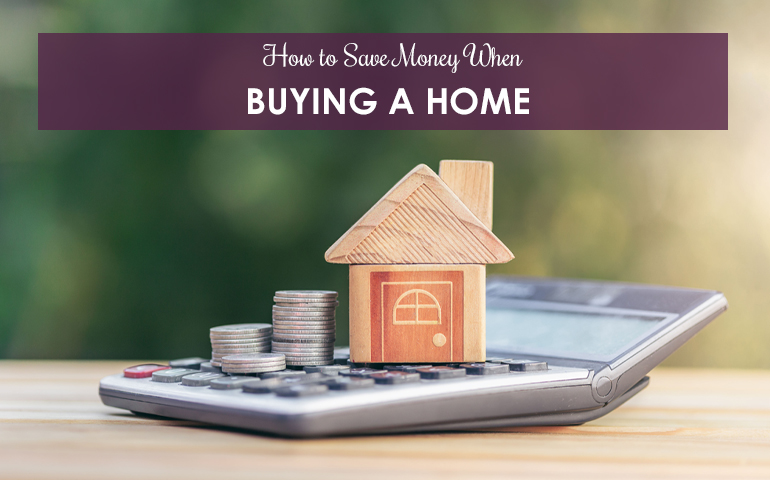 How to Save Money When Buying a Home
So you finally decided you're ready to buy a home, but you're intimidated by the big red price tag? Sure, homes are an expensive investment, but there are many steps you can take to ensure that you are getting the best bang for your buck. Keep reading to find out ways you can save money when buying a home.
Use a Local Real Estate Agent
A great real estate agent will save you a lot of time and money! Their experience in the home buying process and real estate contract expertise is essential for getting the best deal and making certain the entire process goes smoothly. A knowledgeable real estate agent will negotiate terms in the contract to protect you and your wallet in the long run! You can get agent referrals from friends and family or many online tools.
Get Multiple Loan Quotes
Interest rates are constantly changing, so it's important to get loan quotes from multiple mortgage lenders. Due to the current state of the market, it is important to compare your quotes! Lenders charge various prices for application fees, processing a mortgage and origination fee, ect. In a loan estimate, you will be able to see all the fees charged clearly. After comparing and contrasting your different quotes, you will have a better idea of which quote is the best for you financially.
Buy a Less Expensive Home
No, we're not telling you to drop the ball on everything you want and desire in a home, but we are going to tell you to consider buying a less expensive home and fixing it up. A lot of times you can save money in the long run by DIY-ing certain projects. For example, if you are looking for a home with an open concept, consider knocking down walls on your own or hiring someone to help. It may sound expensive, but it can be cheaper than buying a large open concept home. For more home improvement ideas on a budget check out: https://diyjoy.com/diy-home-improvement-ideas-budget/.
Downsize
If you are currently a homeowner but looking to cut costs, consider downsizing your home. You can ultimately reduce your payments and eliminate mortgage insurance. When you downsize, you reduce the amount you pay for necessary expenses and instead divert that extra money into a savings account.
Cut Down on Spending
Reducing or entirely cutting a single bad habit can help you put away hundreds of dollars a year. Are you an impulse buyer? Do you order a lot of take out? How about taking vacations multiple times a year? All of these habits are money guzzlers and make saving money extremely difficult. Consider cutting down on mindless spending and put that money towards your next home.
Pick up a Side Hustle
Having a hard time saving your money? Well, one way to put some extra money in your pocket each month is by picking up a side hustle. You can drive for a ridesharing company like Uber or Lyft or pick up some freelance work in the comfort of your own home. Contracting your skills as a writer, photographer, musician can help increase your financial stability making it easier to finance a home.
If you want to save up to purchase a home, you should have a solid plan in place from the start. Get creative, know what you can afford and get saving! And when you are struggling, take a look back at this article for ideas to help you prepare.