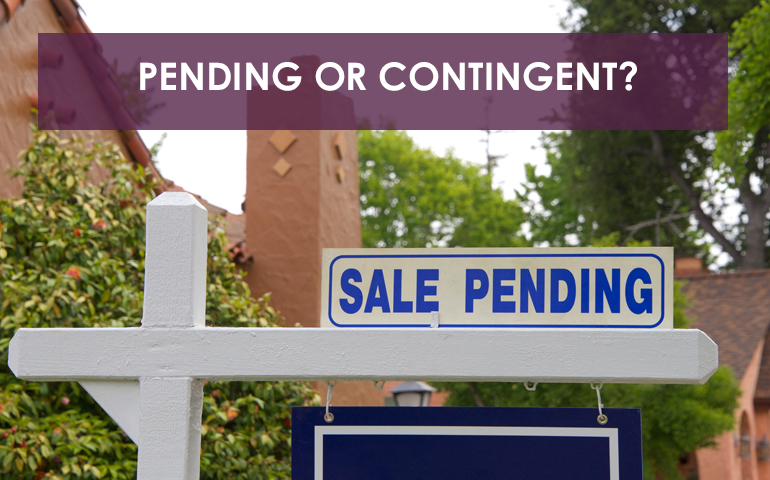 Pending or Contingent?
Each home listing has a status that's updated by information that the listing agent feeds into the multiple listing service (MLS). A home listed contingent or pending are under contract, but there's still a chance for you to buy it.
Most purchase offers for the buyer to back out if they can't get financing, the home doesn't pass inspection, or the home price doesn't meet appraisal. In some cases, the listing agent will update the listing with showing instructions, according to Rocketmortgage.com, such as:
Contingent - continue to show (CCS), the seller wants to pivot to a backup offer is the buyer can't perform.
Contingent - no show, the seller believes the buyer will have no problem removing the contingency.
Contingent - with kick out, the buyer has a limited time to remove the contingency or risk the contract being voided.
Contingent – probate, a deceased homeowner's assets are going through the probate process, so the home may not be available for purchase for some time.
When a listing is pending, the contract is closer to closing, but there are exceptions:
Pending- taking backups, the seller is accepting backup offers in case the buyer can't perform.
Pending- short sale, the mortgage holder has been asked to take less money than the seller owes on their mortgage.
Your Berkshire Hathaway HomeServices Stouffer Realty agent can advise you about your chances. In a hot market with low inventory, shopping contingent or pending homes could be a great way to make offers with less competition.