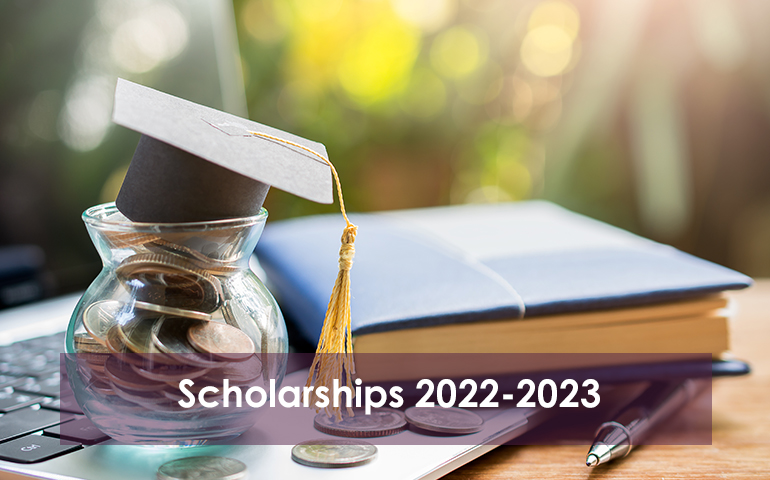 Scholarships 2022-2023
Every year at Berkshire Hathaway HomeServices The Preferred & Stouffer Realty, we grant scholarships to three lucky students who exemplify the traits of our Dream Innovate and Grow Scholarship Program. Each student receives $1,000 toward his or her education, every year for up to four years, for a total value of $4,000. It's the least we can do. We get it: college is expensive. It's our belief that tomorrow's most-promising professionals deserve the opportunity to pursue their dreams of a higher education.

Below, you can read about this year's recipients. If you or someone you know will begin their first semester of college, university, or trade school in the fall of 2024, you'll want to apply starting early November. Watch our website for an announcement regarding the official start date, as well as eligibility requirements, in the coming weeks! For more information, reach out to our scholarship committee at Scholarships@TPRSold.com.





This past year we granted scholarships to three incredible students who embody the traits of our Dream Innovate and Grow Scholarship Program. Our first recipient, is Brett Kerbetz. Brett hails from McDonald, Pennsylvania. He attended South Fayette High School and was scheduled to begin his first semester at West Virginia University this fall, majoring in Marketing. Brett is also a musician and credits his passion for music with helping to relieve some of his anxieties related to his Tourette's Syndrome.

In the academic realm, he served as a mentor to Junior High students in the Teen Institute Program, tutored math students, and was involved in Chorus, Drama Club, Musical Theatre and the school basketball program, providing inhouse highlights. He was the Secretary of the South Fayette Concernt Choir Executive Council and a Freshman Class Representative for the South Fayette Student Council. He was also the Anchor for South Fayette School News and his love of theatre saw him eagerly embrace an apprenticeship at the renowned Little Lake Theatre in Canonsburg,

Next up, we had Alexa Wilsey, a resilient young woman from Beaver Falls, Pennsylvania. She graduated from Beaver County Christian School and is attending Geneva College, majoring in both English Literature and Music.

Alexa was dealt a tough hand when she was diagnosed with cancer at the start of her junior year of high school. Despite her health woes, her spirit has not wavered. While undergoing treatment she took on the lead role in her school's production of Cinderella, earning rave reviews from the audience. She's a dedicated member of Centerpoint Community Church, where she devotes her time to childcare, music filing, and serving as the youth praise team and worship leader.

Alexa also works at the Beaver Falls Coffee and Tea Company and has assumed leadership roles within her community including: Beaver County Christian School Praise Team Leader and Organizer, Varsity Basketball Team Captain, and BCCS Chorus President in her senior year.

Last but certainly not least, we had Carla Nemer. Carla comes from Akron, Ohio, graduating from Revere High School. She's attending The University of Missouri Kansas City and has chosen to pursue a career in science, majoring in Biology on a Pre-Med track.

Carla is a polyglot, being fluent in English, Arabic, and Spanish. She participated in the Varsity Swim Team where she refined her skills in the 100M breaststroke, 100M butterfly, and individual medley strokes.

Most impressively, Carla interned at the Cleveland Clinic Akron General Nephrology Associates over three consecutive summers. Carla's dedication to medical research has resulted in three published research papers. She's also volunteered for the American Red Cross Club and Stewart's Caring Place Cancer Wellness Center.

Carla also founded and presided over the Handmade Helpers, leading a group of high school students in creating and distributing handmade personal protective equipment to healthcare workers during the pandemic. She's also served as President of Team Rooted in Help, a fundraising initiative that raised over $10,000 for Leukemia and Lymphoma research.

Furthermore, Carla stood as the Ambassador and Mentor for the Revere High School Student Ambassador Program and she performs weekly piano shows for the residents of St. Edward Nursing Home and Copley Health Center.

A big congratulations to all our past scholarship recipients, and for all future applicants: good luck!