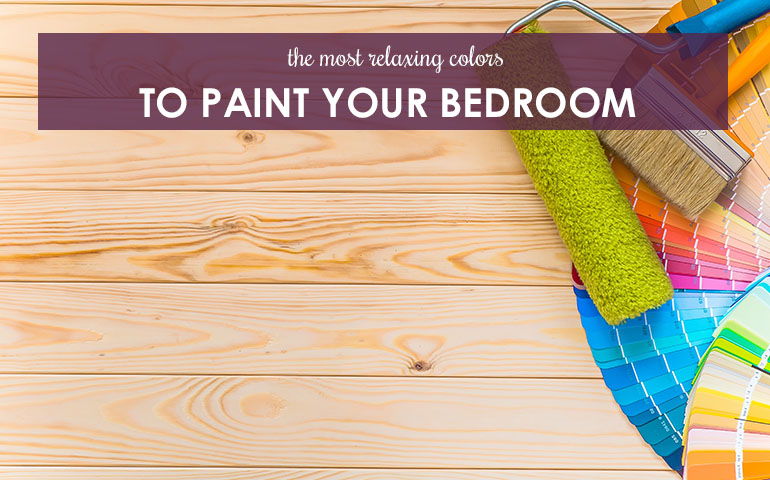 The Most Relaxing Colors To Paint Your Bedroom
The paint color you choose for your bedroom is just as important as how comfortable the furniture is. If your walls are loud, vibrant, or dark, it won't promote good relaxation and rest. Take some inspiration from these calming rooms -- they might just inspire you to pick up a paintbrush and do a little redecorating!
Soft Green
Green is a great hue for your bedroom, as it has both warm and cool elements to it. Plus, there are a ton of shades to choose from. The best are the barely-there whispers of green in an otherwise neutral room. Green is actually also the easiest color for your eyes to see, so it makes for a great bedroom color!
Lavender
Lavender is the perfect shade of purple and doesn't overwhelm the room. Purple is a stress-reducing shade, and while deeper purples can often be intense on your walls, a muted lavender keeps things calm and cool.
Pale Blue
Shades of blue are best for promoting soothing feelings and can even reduce blood pressure, which is perfect for a place meant for relaxation. Look for a pale blue that reflects the color of the sky on a crisp, clear day.
White
Don't overlook the power of white or light cream. White walls tend to make small bedrooms look big and create the ideal calming space for busy minds. You can then add in pops of color throughout your bedroom to brighten up your space.
Pale Yellow
Yellow is one of the brightest colors on the spectrum, making it a wonderful choice for a bedroom to help you feel refreshed and vibrant. Remember to use something toned down to ground the bright color of yellow!
Grey
Grey is the perfect, gender-neutral bedroom color. A muted gray accent wall or decor will convey a feeling of ease to any bedroom. White photo frames, green potted plants, or even pastel pillows will balance this color!
Picking the perfect bedroom color can be challenging, but we hope this list helps to narrow down your choices! From pale yellow to light grey there are so many colors that will help promote relaxation and a good night's rest.