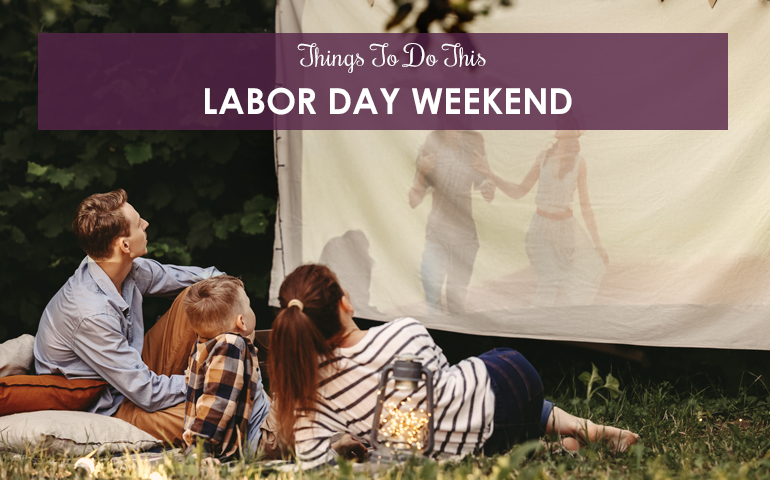 Things To Do This Labor Day Weekend
With Labor Day weekend approaching fast, you may be wondering what you and your family can do to celebrate some extra time off. If you're planning on spending the long weekend with your family, we've put together a few fun activities the entire family will be sure to love.
Take A Roadtrip
The three-day weekend is the perfect time to drive somewhere new. Get the kids involved by having them help plan out the route on a map, and deciding which sights to see while you're there. If you have family or friends that live in another state, now may be a good time to go visit them!
Go Shopping
Labor Day sales are a great time to stock up on back-to-school essentials, kids' clothing, and cold-weather wardrobe staples for fall. Head to the closest mall to score some great deals.
Go On A Bike Ride
It's time to take the training wheels off! If you've been meaning to hit the trails with your family but haven't yet this summer, now's the time to go on a bike ride. If you don't have bikes for the whole family, research local bike companies that often offer rentals as well as maps and suggested routes to explore.
Set Up an Outdoor Movie Theater
The kids are going to love this! Wait until the late afternoon when the lighting is just right and set up an outdoor movie theater with blankets, pillows, and a projector. If you want to go all out, pack a basket with popcorn and candy and string up lights for extra ambiance.
Have A Backyard Picnic
Head to the Pinterest app on your phone because it is time to make the most of your backyard with an aesthetically pleasing picnic setup. Whip up some mini sandwiches, a charcuterie board, and maybe sangria for a wonderful day outside with loved ones. Create some DIY decor for some extra family fun!
As we all know, Labor Day marks the unofficial beginning of fall and the end of summer. Saying goodbye to the carefree days of July and August can be hard but Labor Day doesn't have to signal the end of fun. We hope this Labor Day weekend gives you and your family the excuse to have a little extra fun!