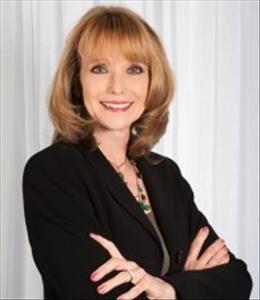 Elayne Bozick
Realtor®
Poland Office

Call Agent
Text Agent
https://elaynebozick.stoufferrealty.com/





Credentials/Experience
Member, National Association of Realtors®
Member, Ohio Association of Realtors®
Member, Youngstown Columbiana Association of
Realtors®
2010-14 Eranco Business Brokers "Selling Businesses for over 30 Years"
2006-2019 Thrivent Financial, Financial Associate, Series 7, 66 Securities Licenses
2004-2006 Western Southern Financial Group, Sales Associate
Graduate of Youngstown State University; Graphic Design, Advertising, Marketing, Public Relations,
Rotary Club of Youngstown, Past President, Board Member, District Foundation, Little Free Library Ch
Mahoning Valley Historical Society, Board Member, Events and Membership Chair
Mahoning Valley Watercolor Society, Treasurer;
YWCA Women Artists Co-Chair

Insights/Personal Statement
The real estate market is constantly changing. Having worked
successfully in this industry, helping families buy or sell
homes year after year and through all kinds of economic
conditions, means I bring that same level of expertise to your
situation. I've found that this translates into real peace-of-mind
for my customers. As a Rotarian my practice is governed by the Four-Way Test:
"Is it the truth?
Is it beneficial to all concerned?
Will it build good will and better friendship?
Is it fair to all concerned?"

Testimonials
"The heart and soul of Northwood can be found in the level of
service, commitment, and assistance our agents provide to
our customers. As a manager, I can say without reservation
that Elayne's sincere passion and dedication to clients
combined with their positive values and ethics represent our
company at a very high standard."
- Manager

Personally Speaking ...
I enjoy working with my hands - designing, painting, gardening, cooking, sewing, needlework, in general -- making things. A favorite get-away for me would be someplace peaceful near water or woods. I enjoy hiking, biking, white water rafting ... and who doesn't like artisan shops, bistros, and wineries? I believe it is important to be involved in my community; I remind myself frequently to "Be the change you want to see in the world."
$750,000
Property Type

Commercial

Warehouse Sqft

0

Office Sqft

0
$150,000
Property Type

Residential

Bedrooms

4

Bathrooms

1 Full 0 Half
View All Listings