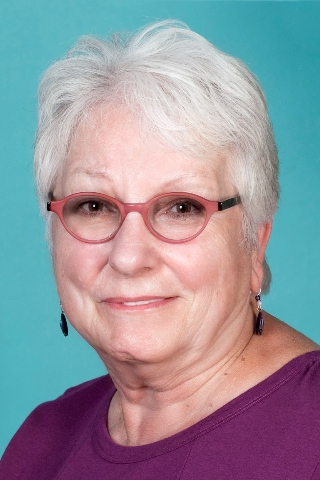 Check out my pet, Kingsford
Excited to work with you...
After a hiatus from a culinary career, Bev decided to fulfill a long-time desire to become a real estate agent, stretch her wings and utilize her eclectic talents. She is an organized, skilled proven problem solver (having led an international philanthropic organization of 2,400 professional women in food, beverage and hospitality as president during Covid ~ keeping the organization thriving and pivoting during the most difficult of times).

Her business experience includes: Corporate Chef and Manager, Recipe Development for Vitamix World HQ; Director of Mustard Seed Market's Cooking Schools; Owner, What's Cooking? and currently owns a culinary consulting business COOK. WRITE. TRAVEL. REPEAT. Through these previous experiences, she has traveled internationally (Japan, UK, Germany, Canada) to train staff, attend and present at shows and to the media, and participate in business insights studies.

Bev's food writing talents saw her creating the popular "Ask Bev" food column in the Cleveland Plain Dealer (Sunday magazine and Wednesday section); "Gadget Freak" column in Northern Ohio Live magazine; crafted season recipes for Kroger, Weber and did consulting work for Le Creuset and Calphalon.

Media savvy, she has made over 175 appearances on the four major Cleveland networks, on Spectrum News Ohio, on public television, and has been a producer and host of an award winning cooking show on WCTV. She has taught classes and presented at Cuyahoga Community College, Cleveland Museum of Natural History, Cleveland Clinic, Cleveland Botanical Garden, Akron General Wellness Center, Medina County Health Department, The Gathering Place, Ireland Cancer Center and Summa Health Systems. Her radio experience extends to cooking segments on WAKR's AM Morning Drive Time and WCLV FM.

Bev's low fat recipes were filmed for Northeast Ohio Universities College of Medicine; the American Culinary Federation has requested her presentations, and her edible Christmas tree ornaments were hung on four "culinary" trees in the Grand Foyer at The White House.

Her community involvement is far reaching and as eclectic as she is. She has been and continues to be involved in: Ronald McDonald House of Akron, The Alzheimer's Association (through the GEO Board, The Longest Day, The Walk to End Alzheimer's) as well as twice representing the Association on Capitol Hill to speak to Congressional leaders.

She is an avid NHL hockey fan and loves to spend time growing veggies, traveling and photography.

"If you're always trying to be normal, you will never know how amazing you can be." – Maya Angelou

Author of 5 dessert cookbooks and 5 cookbooks for better health
Recipient of Les Dames d'Escoffier International's "Grande Dame" Award
"BROWNIES To Die For!", in its third printing, featured in PEOPLE magazine
Top 60 Chefs by the National Turkey Federation
Recipient of 2 international culinary fellowships at The Writer's Colony at Dairy Hollow, Arkansas
Invited to teach at The James Beard House in NYC
Member of: Medina County Board of Realtors; Les Dames d'Escoffier International; Les Dames d'Escoffier Cleveland (founding member)
Member of: Chefs Collaborative; Slow Food International; Women Chefs and Restaurateurs
Member of: Women of the Vine & Spirits; ACF; Ohio State University Master Gardener
Kingsford
This big boy is a rescue dog and continues to live a happy life, especially when he's riding in the truck!
Pet Type:
Favorite Food:
Favorite Toy:
Favorite Habit:

Black Lab
Homemade Treats!
Bright Red Kong
Dancing around in a joyful way